State College Real Estate Lawyer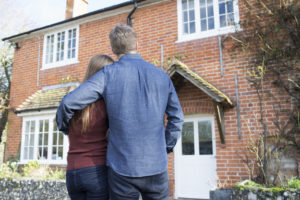 Are you in the middle of a real estate transaction and want to make sure your rights are protected? Real estate is often a person's most valuable asset, and during a transaction, it's important to have legal representation that can help you safeguard your interests. At the Nittany Group, we offer comprehensive legal services for commercial and residential real estate transactions.
Our experienced team of attorneys can assist you with a wide range of real estate matters, including drafting and negotiating lease agreements, handling landlord-tenant disputes, preparing deeds and purchase agreements, and resolving boundary disputes. We can also help you obtain variances, easements, and covenants.
At the Nittany Group, we understand that every client has unique needs and goals. That's why we take the time to listen to our clients and develop tailored solutions to meet their specific needs. Our attorneys have a deep understanding of Pennsylvania real estate law and are committed to providing our clients with personalized service and effective representation.
If you have any questions about our real estate services, please check out our Frequently Asked Real Estate Questions page. If you're ready to schedule a consultation, please contact us at attorneys@nittanygroup.com or call us at (814) 826-2244. We're located at 2437 Commercial Blvd, Suite 240, State College, PA 16801. Let us help you protect your valuable assets and achieve your real estate goals.
Client Reviews
Fill out the contact form or call us at (814) 826-2244 to schedule your consultation.