State College Employment Law Lawyer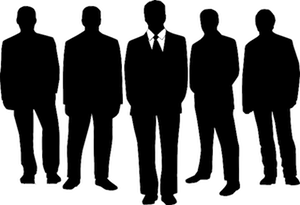 When the employment relationship is working as it should be a rewarding experience for both employer and employee. However, when problems happen, the answers aren't always so clear and that is where the attorneys at the Nittany Group can help you find the answers.
Employment law covers a variety of different circumstances that arise from the employment relationship and potential employment relationships.
Hiring
Hiring a new employee should be an amazing experience for both employer and employee. There are variety of legal protections and employee rights that must be complied with during the hiring process.
Employment Discrimination
It is easy to confuse discrimination and unlawful discrimination. That's right, not all discrimination is illegal and, in fact, many types of discrimination are important to practice, such as discriminating on the basis of employee performance. Anti-discrimination laws exist to provide protections for specific types of illegal discrimination.
Unemployment Compensation Claims
Pennsylvania is an at-will state, which means that unless an employment contract specifies something different, both employer and employee can decide to terminate the employment at any time with or without notice. However, whether an employee is eligible unemployment compensation under Pennsylvania law, relates to how the employee separated from employment. Pennsylvania unemployment compensation law provides for temporary compensation for an employee who is out of work through no fault of their own. Determining whether an employee is actually at fault for the termination is a question of facts and may be difficult to determine.
Employment Contracts and Handbooks
Having an employment contract can be an excellent way to ensure that both employee and employer have a mutual understanding of the nature and expectations of the employment relationship. Both employment contracts and handbooks can define specific roles and responsibilities for employees, while also providing protections, guidance, and specifications in a wide range of legal compliance areas.
An experienced attorney at Nittany Group can help guide you through the options and requirements of your specific industry, while keeping a keen focus on your individual business needs.
Premium retainer services are available upon request.
Client Reviews
Fill out the contact form or call us at (814) 826-2244 to schedule your consultation.