State College Landlord Tenant Lawyer
Landlord Tenant Law and Disputes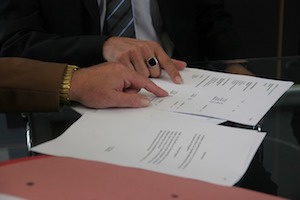 Whether you are a landlord or a tenant, rental disputes can be a stressful situation. In Pennsylvania, resolving landlord tenant disputes require a careful review of the relevant lease documents as well as a thorough legal analysis of the facts and circumstances involved in the dispute. In many ways, the rules specified in the Pennsylvania Landlord Tenant Act can also affect the ultimate result. Whether the landlord or the tenant is at fault, for example, might not be so clear and will generally depend on a variety of factors including, but not limited to, whether certain special notices have been issued, whether certain rights are being respected, whether rental payments have been issued or received, and whether the correct legal process has been followed.
Evictions and the Notice to Quit
The eviction process can be an exhausting ordeal for both tenants and landlords. Lease regulations and statutory requirements have to be carefully followed by both parties in the dispute. This is why it is particularly important to have an experienced landlord tenant attorney who has a firm understanding of Pennsylvania landlord tenant law.
Unless your lease specifically waives this protected tenant right, landlords must serve a Notice to Quit when attempting to evict a tenant. There are also requirements in the law for how this notice must be served, which an experienced landlord tenant attorney will be able to identify. The notice must also be served within certain time limits depending on the type of lease agreement and the reasons for the eviction. An experienced landlord tenant attorney will be able to advise you on these issues and work with you to be sure your rights are protected and enforced.
If you're ready to schedule a consultation, please contact us at attorneys@nittanygroup.com or call us at (814) 826-2244. We're located at 2437 Commercial Blvd, Suite 240, State College, PA 16801. Let us help you navigate the quagmire that is landlord tenant law.
Client Reviews
Fill out the contact form or call us at (814) 826-2244 to schedule your consultation.