State College Real Estate & Business Lawyers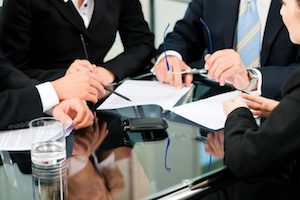 Welcome to The Nittany Group, LLC, where our mission is to provide prompt, effective, and affordable legal assistance to our clients. We are a State College law firm with a strategic location that allows us to serve clients throughout Pennsylvania. Our team of attorneys has extensive experience in handling a diverse range of legal matters, from landlord / tenant disputes and criminal matters to large corporate transactions and complex oil and gas ownership issues.
At The Nittany Group, LLC, we are dedicated to client satisfaction and providing accessible and affordable legal services. We understand that legal issues can be challenging, which is why we offer comprehensive consultations to ensure that we understand your unique needs and provide personalized legal solutions to meet your goals before a full engagement.
Trust us to provide the legal expertise you need to succeed. Contact our offices today to schedule your consultation and see how The Nittany Group, LLC can assist you with your legal needs.
Owning any type of mineral or property right in Pennsylvania can be a valuable and marketable asset. At the Nittany Group, we have an extensive knowledge on how to protect these rights when interacting with an oil or natural gas company.
Real Estate is commonly a person's most valuable asset. During a real estate transaction, all parties involved have specific interests that need to be protected.
Starting a new business or running a current business can be a challenge due to the maze of laws and regulations that must be adhered to. At the Nittany Group, we can help guide you over these hurdles that you will inevitably face.
When the employment relationship is working as it should be a rewarding experience for both employer and employee. However, when problems happen, the answers aren't always so clear and that is where the attorneys at the Nittany Group can help you find the answers.
Whether you are a landlord or a tenant, rental disputes can be a stressful situation. An experienced landlord tenant attorney will be able to advise you on these issues and work with you to be sure your rights are protected and enforced.
Have you or someone you love been injured? Or is someone claiming that you injured them, and you don't even know who they are? An experienced attorney at Nittany Group can help you sort through the complexities of personal injury law today.
For many business, the collection of debts is too often a necessary ordeal in maintaining your business. At the Nittany Group, we understand the problems businesses face with debt collection.
Next Steps…
Call or email us today to get started!
Our Office
Located near the Nittany Mall.
State College Office
2437 Commercial Blvd #240
Client Reviews
Fill out the contact form or call us at (814) 826-2244 to schedule your consultation.